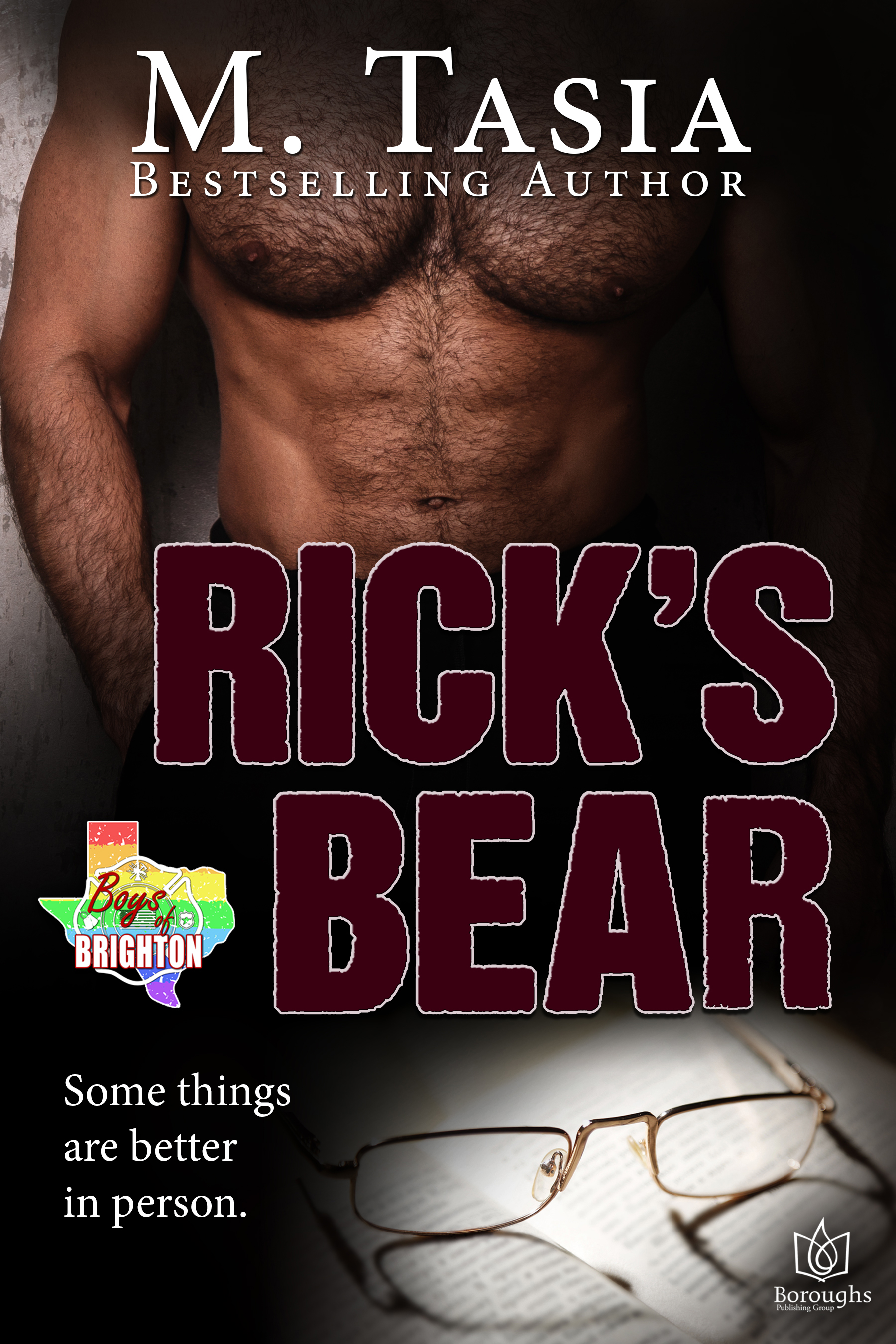 Available Now!
Clem owns the only diner in Brighton and prefers to be left alone. After growing up around then barely escaping one of the toughest motorcycle gangs in of Chicago, Clem just wants peace. Rick has always lived on the outskirts of society, finding it far safer and more comfortable to stay in his library surrounded by the books he loves. These two people who seem to be complete opposites find they have more in common than either of them realize. The tattooed, bear of a biker and the quiet, unassuming librarian show the residents of Brighton that an old bear can learn a few new tricks from the local bookworm.
So, this book is amazing. The dynamic between Bear and Rick is just perfection. I loved seeing Rick come out of his shell, especially as someone who suffers from anxiety! I can't wait to see where the next book goes! But what a fantastic love story. I really liked that we got to see it fully develop  before the dramatic scenes! 
Kristina Hernandez
I think your writing just gets better and better.
As for the plot, the story was solid, fast-paced, and the characters were well developed
Virginia Cantrell
I spent the evening with two lovely characters as they were falling in love. Rick and Bear are both sympathetic and believable characters who come to life on the pages. Although the characters are gay, the story transcends their sexual preference and is a romance any person of any gender or orientation can identify with. Good going! I look forward to more in this series.
This is the first I've read by this author. The author set a good stage for the environment and people of Brighton where these characters live and they were easily pictured as they came and went through the lives of Rick and Bear.
I was able to get inside the minds of both Rick and Bear and understand why they felt and reacted as they did. The emotional and psychological growth was lovely to watch.
It was so sweet to see Bear tiptoe his way into Rick's life and heart. To see this big, burly man ease his way around the object of his affection in an effort to gain his trust and love was beautiful to experience. He is patient, protective and sexy.
Seeing Rick respond to these gestures was just as beautiful. The author gave us insight into his social anxiety issues and I cringed and cheered right along with him. He accepted what Bear was offering and even though it was a struggle at times, gave back what he was given.
I enjoyed this book. I do need to go back and read the others because the hints of back story has me very curious about the other people in this town.